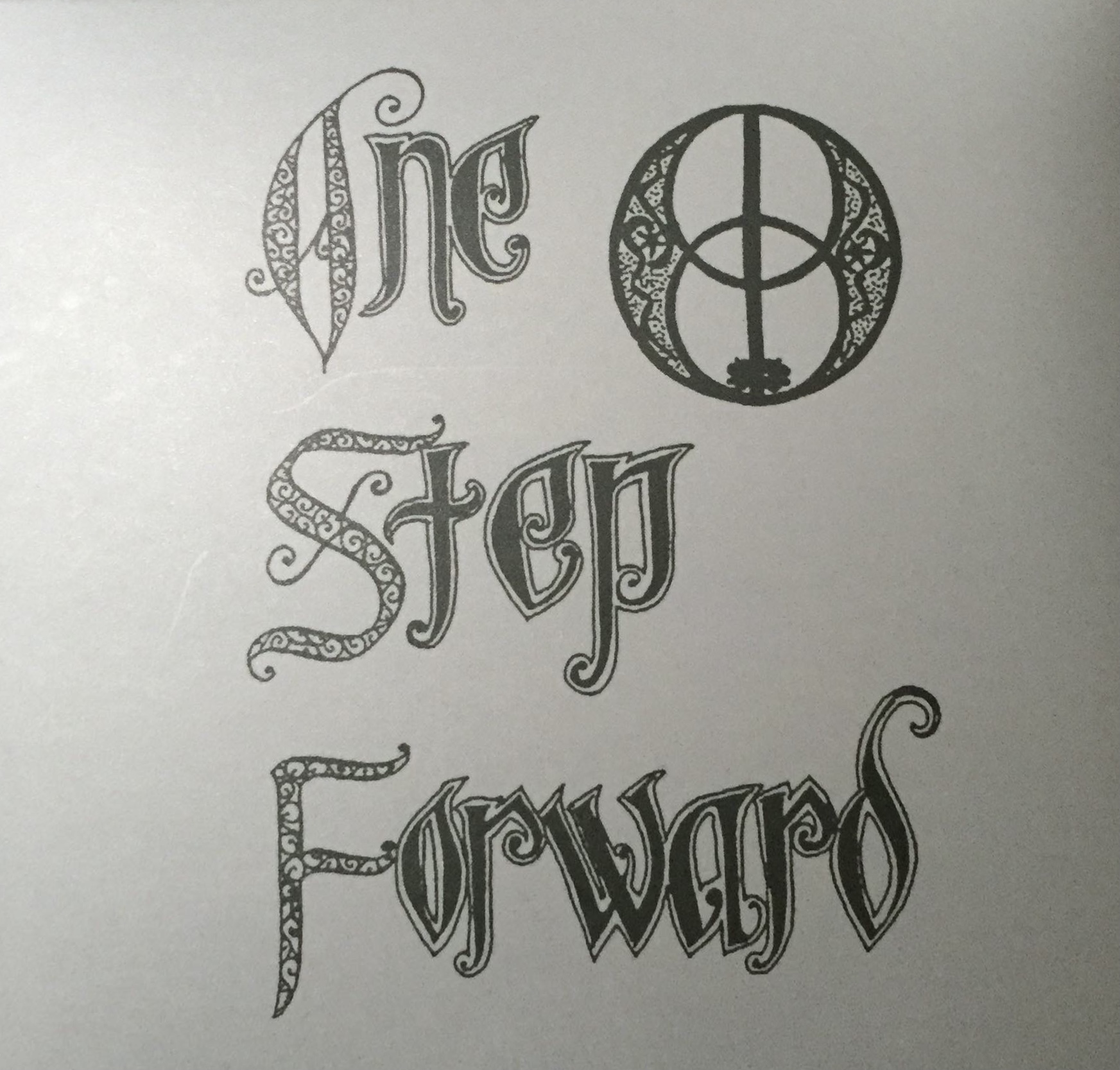 Review published 2015 in Folk Rag (folkrag.org)
One Step Forward, the (mainly) a cappella group of Maree Robertson, Ann Bermingham and John Thompson were a Brisbane based folk ensemble from 1990 to 1995. Focused on powerful three part vocal harmony arrangements of songs both personally and globally polemical and political, they proved that it was possible to be passionate and musical, in the one breath. But like many such ventures, the participants moved on to other (musical and non-musical) ventures, leaving just memories, and a cassette album, long out of print.
Wind on twenty years, and with the assistance of a generous benefactor, One Step Forward re-united for one last concert at Magda Community Artz on 8 November, 2015, and, in conjunction, have released a 20 track CD, superbly recorded, mixed and mastered by the inimitable & ubiquitous Mark Smith, capturing the best of the 1990s repertoire.
They may all be twenty years older, but they are sounding as sweet and as stunning and as vital as they always did. Singing truth to power describes this repertoire best, all performed with exquisite musicianship and heartbreak harmonies. The songs range from Judy Small's Bridget Evans, through classics like Hold The Fort, Stephen Foster's Hard Times and the 19th century anthem, How Can I Keep From Singing?, to a superb arrangement of Sting's Children's Crusade, Fred Small's defiant I Will Stand Fast; and the iconic, baton-passing Si Kahn-penned They All Sang Bread And Roses!! As an empty nester, the words of Khalil Gibran's poem, Your Children, with music by Ysaye Barnwell, and Don Henderson's The Kids Will Grow strike deep chords (no pun intended), but Bill Caddick's heartbreaking Unicorns still grabs me everytime!!
So there it is – 20 songs, all wrapped in gorgeous and hypnotic harmonies, as relevant now as they were twenty years ago, sung by three vocal virtuosi, all still singing as powerfully, passionately and musically as they did when they last traversed this material. My only criticism is that it is not possible to listen to this album without unconsciously finding yourself singing along, searching for that elusive fourth harmony!! How can any of us keep from singing, indeed, when confronted with such sounds?
https://www.musicmatters.blog/wp-content/uploads/2021/01/One-Step-Forward-edit.jpg
1667
1745
Ian Dearden
http://www.musicmatters.blog/wp-content/uploads/2020/07/Music-Matters-Blog-by-Ian-Dearden.png
Ian Dearden
2021-01-21 16:08:33
2021-01-21 16:08:33
One Step Forward – Retrospective